Solution of the Year
Oncore and Allianz win the award for best
Vendor Solution of the Year 2023 for new
Contingent Workforce platform...
How can we help you?
Simplified management of your contingent workforce
Whether you're a recruiter, an enterprise business or a contractor yourself, you can breathe a sigh of relief, because we're here to make your life so much easier!
From making sure you stay compliant, to managing all your payroll needs, we give you the freedom to focus on the things you do best.
End to end Contractor Management
We manage everything from contractor onboarding, timesheeting and approvals, payroll management and more
Superior Support & Contractor Care
Talk to local people who genuinely care about you. Our personalised approach earns us a 72 NPS rating - the best in the industry!
Cost and risk management
There's a lot of complexity associated with non-permanent work but we take away the hassles and help you manage your costs and risks
Payroll can be complicated - that's why we're here.
We've been providing contractor management and payroll services for 25 years. Over that time, we've heard and seen it all.
We also know that managing a contingent workforce of 1 or 1000 comes with some headaches. So if you're looking for a partner who understands and can give you the support you need, give us a call today.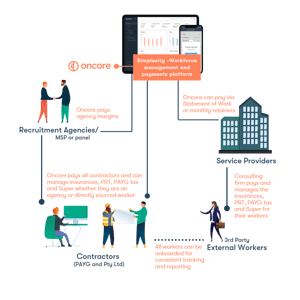 All your contractor data in one place
For workers and managers alike, Oncore's platform provides a unique portal that shows you all your relevant data. A simple and intuitive interface allows you to access your timesheets, approvals, invoices and payment records all in one place.
Read More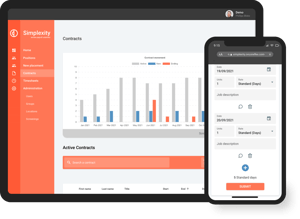 Our Testimonials
What Our Clients Say
"
Oncore does service very well. I don't ever worry about my candidates being paid correctly or serviced well. They also do soft client chase-up well as well. Overall, a very strong service and candidate experience, which is what we highly value.
"
"It's been a real collaboration. It feels like we're building together. The Oncore team are so responsive and great to work with. They provide Allianz, our contractors, and our recruitment agency suppliers with the best care and experience.
"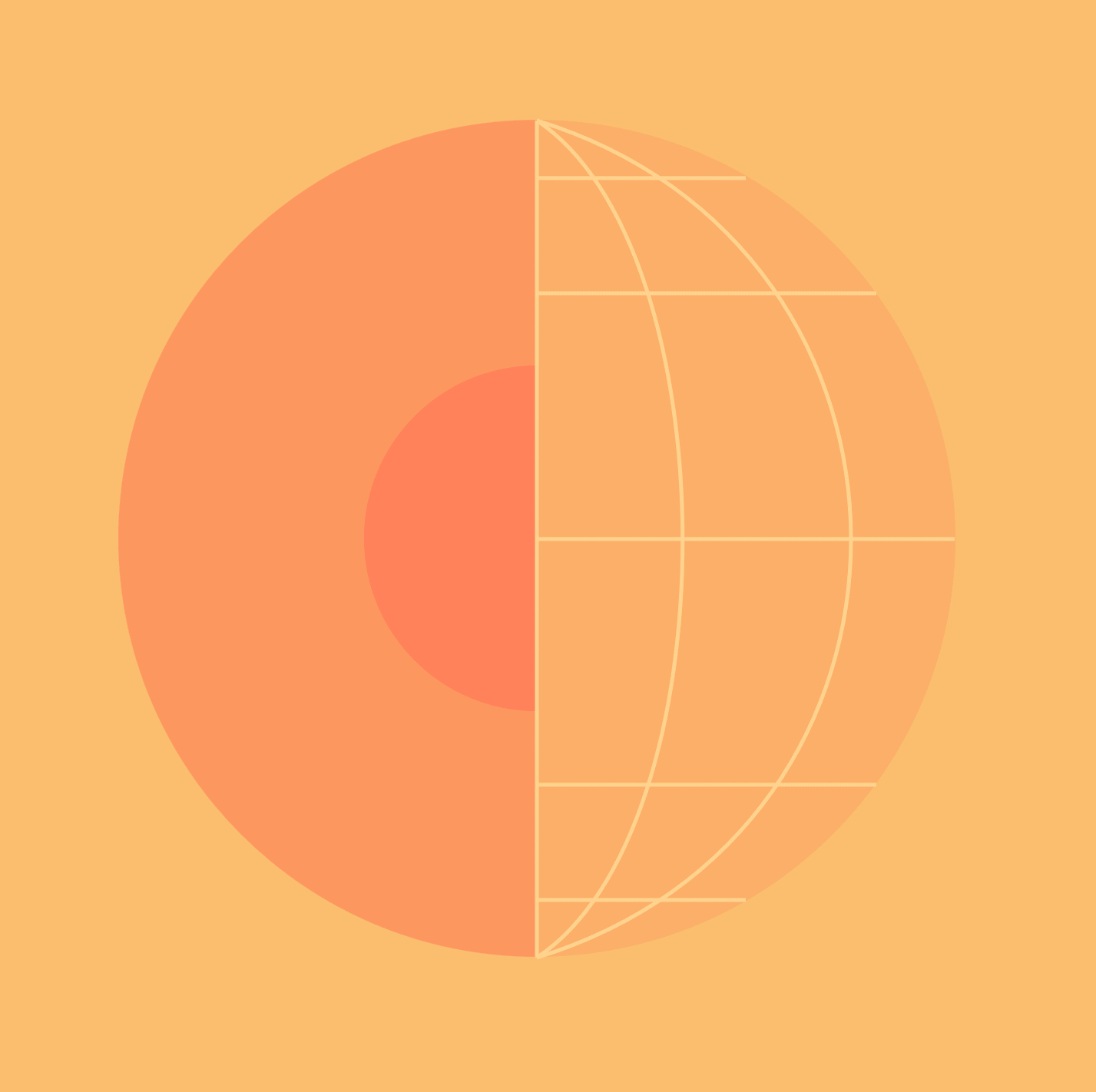 Trusted and loved by contractors world-wide
"Oncore, since day one have always put me first and worked impeccably to provide me with the finest of their services!"
"Great service delivered by great people enabled by a great company"
"11 hassle free years of Oncore handling my contracts, invoicing and payments,"
"Oncore makes my life easier as a contractor in numerous ways. Oncore has made my life as a contractor much easier by providing me with the support and resources I need to focus on my role without the hassle of being distracted by administrative tasks."
"
Great people to work and collaborate with along with easy-to-use timesheet and other systems
."
"
The ease of submitting time sheets and great admin staff that are always friendly and willing to assist
."
"Oncore are always very friendly and organised, and their communication is great."
"Oncore has very personable support staff. Without exception they have always been very clear and concise in our interactions and show great understanding of my circumstances as a consultant."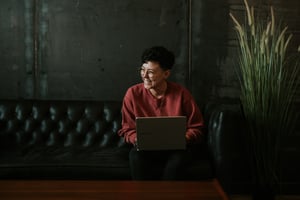 Get in touch with a member of our team
Want to find out more about our contractor management, payroll services or our technology? Reach out today.